Gift vouchers towards the purchase of Kolos city bikes
You can donate any amount towards the purchase of a Kolos city bike. If you are aware that your loved ones are in the process of configuring their dream Kolos bike using our online configurator, there is no better gift than a voucher for financial assistance or for the whole amount to cover the price of the configured bike. When ordering a gift voucher, please specify the name of the holder and the financial amount. We will complete your voucher, stamp it and sign it. A voucher without a stamp and signature is not valid.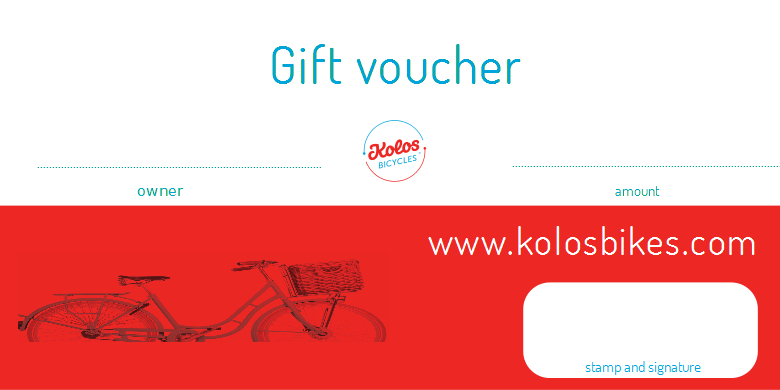 You can pick up the voucher in person in our store or we can post it to you. Gift vouchers can also be purchased via the Citybikes e-shop. However, you can also subscribe via email or telephone. We accept cash and card payments in the store or cash on delivery, also via bank transfer and online card payments via our e-shop.
Each gift voucher is printed on a glossy paper and comes in a red envelope.
Make your loved ones "KOLOSally" happy!